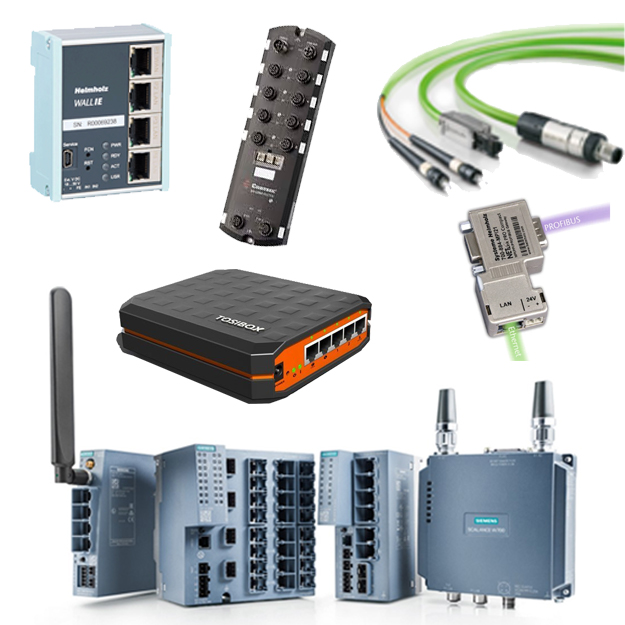 Industrial Networking & Gateways
PCC offers a wide variety of industrial networking & gateways solutions for the manufacturing industry. PCC's comprehensive industrial communication solutions allow the efficient and secure integration of data across a single piece of equipment or an entire production process that stretches around the globe. PCC's certified engineers can support many of the network protocols available such as AS-i, CAN bus, Ethernet/IP, Modbus, PROFIBUS and PROFINET along with their hardware counterparts of modems, switches, wireless, network interface cards, gateways, cable terminations and connectors, cabling network diagnostics tools and OPC servers.   World-class solutions from Siemens, Carlo Gavazzi, Helmholz, Molex,  Real Time Automation, ProSoft, Softing, Tosibox, and Weidmueller are available through PCC.
Industrial Networking & Gateways News:
The WALL IE easily integrates your machine network into a higher-level production network.   It allows Network Address Translation (NAT) to be easily configured exposing only the devices you decide should be exposed to the higher lever network all without...
read more