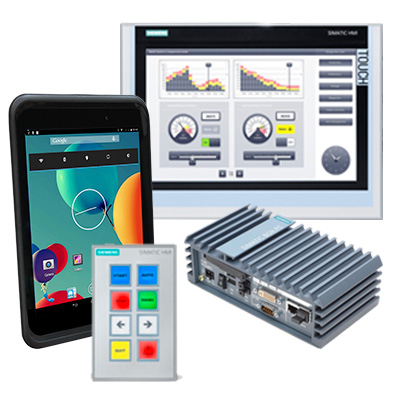 HMI & Industrial Computing
PCC has a long history of providing manufacturers human machine interface solutions such as text displays, flat panel monitors, SCADA, pushbutton panels, graphic touch panels, industrial PCs, industrial keyboards, marquees, ruggedized tablets, box PCs, embedded computers and graphic logic controllers. Our engineers are trained and ready to help your company implement the optimal HMI solution from leading manufacturers such as Siemens, Aplex, Arbor, iKey, JLT Mobile, Parker, SyTech and Weintek. 
HMI and Industrial Computing News
HMI & Industrial Computing News
Fibox is proud to present further enhancements to the UL listed NEMA 4X, ARCA – IEC non-metallic polycarbonate cabinet series. Save time when assembling your next build with a snap-in lockable inner front door and an easy to mount DIN-Rail frame solution kit.
read more