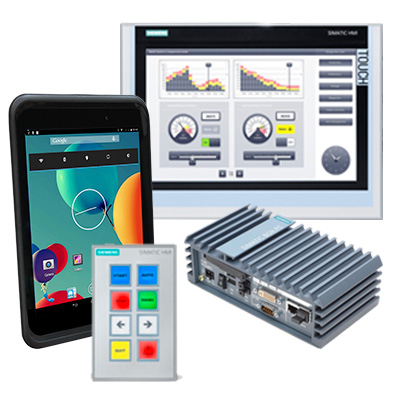 HMI & Industrial Computing
PCC has a long history of providing manufacturers human machine interface solutions such as text displays, flat panel monitors, SCADA, pushbutton panels, graphic touch panels, industrial PCs, industrial keyboards, marquees, ruggedized tablets, box PCs, embedded computers and graphic logic controllers. Our engineers are trained and ready to help your company implement the optimal HMI solution from leading manufacturers such as Siemens, Aplex, Arbor, iKey, JLT Mobile, and Parker.
HMI and Industrial Computing News
HMI & Industrial Computing News
Looking for an HMI that can do almost everything? Well…we've got one for less than you would expect. Weintek's cMT series HMIs have the features you require at a fraction of the cost.
read more