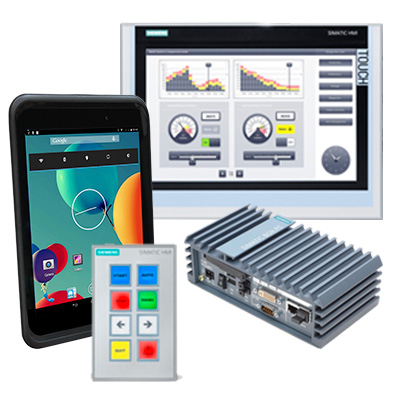 HMI & Industrial Computing
PCC has a long history of providing manufacturers human machine interface solutions such as text displays, flat panel monitors, SCADA, pushbutton panels, graphic touch panels, industrial PCs, industrial keyboards, marquees, ruggedized tablets, box PCs, embedded computers and graphic logic controllers. Our engineers are trained and ready to help your company implement the optimal HMI solution from leading manufacturers such as Siemens, Aplex, Arbor, Electronic Displays & Systems, JLT Mobile, Parker, SyTech and Weintek. 
HMI and Industrial Computing News
HMI & Industrial Computing News
The term "rugged" is well established within the IT sector where it commonly describes equipment that can be used in harsh environments. But how harsh does that mean specifically? There is no one single correct answer to this question as the functionality of the...
read more