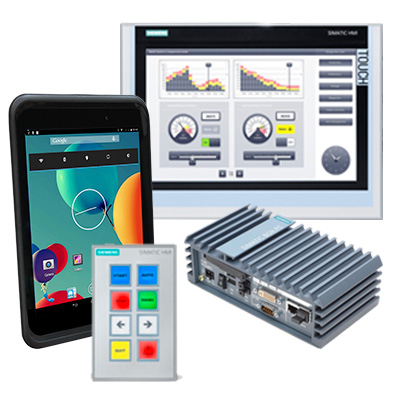 HMI & Industrial Computing
PCC has a long history of providing manufacturers human machine interface solutions such as text displays, flat panel monitors, SCADA, pushbutton panels, graphic touch panels, industrial PCs, industrial keyboards, marquees, ruggedized tablets, box PCs, embedded computers and graphic logic controllers. Our engineers are trained and ready to help your company implement the optimal HMI solution from leading manufacturers such as Siemens, Aplex, Arbor, iKey, JLT Mobile, and Parker.
HMI and Industrial Computing News
HMI & Industrial Computing News
PCC now offers our industrial customers a full line of rugged handheld and tablet PCs that meets a wide variety of application requirements. These ruggedized PCs are part of the Arbor Gladius product lineup and are available in off-the-shelf configurations...
read more